Painting Peonies
May 20, 2019
Practically my whole life I've witnessed a beautiful array of red, pink, and white peonies in the backyard of my grandmother's house. The same beautiful flowers pop out every year. And even though my grandmother is no longer living, these flowers continue to make an appearance each spring. My mother, who lives in that same house, dutifully cares for the flowers that my grandmother planted and loved so long ago. This particular year, I was inspired to do a painting of peonies for the first time.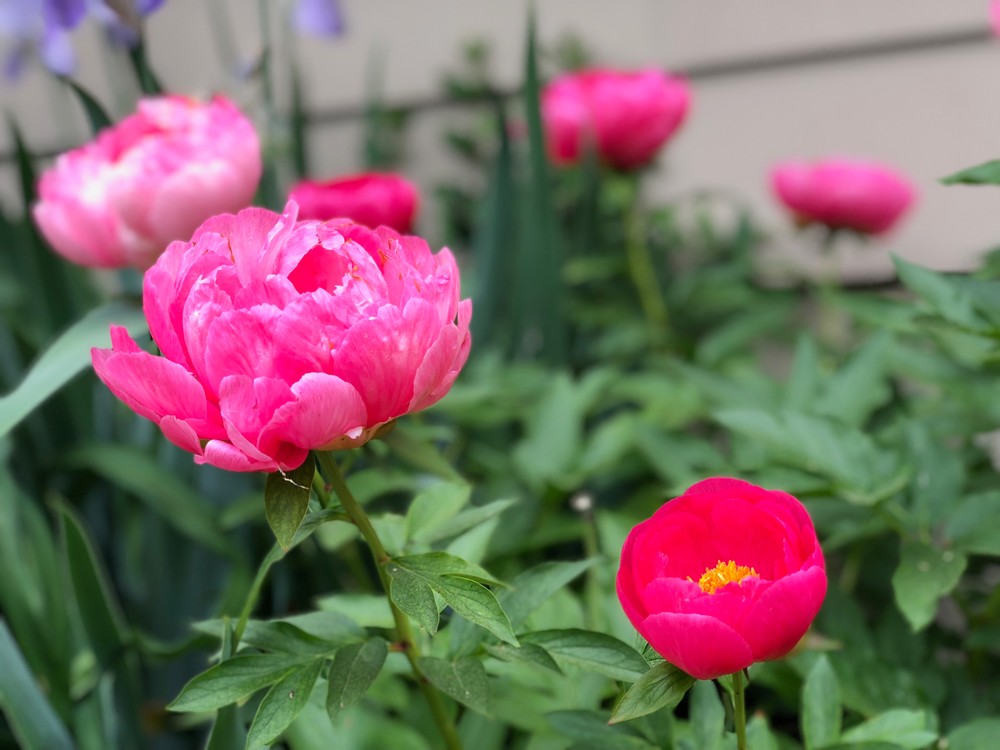 As is the norm, I began on a red background on a 24x24 inch gallery wrapped canvas.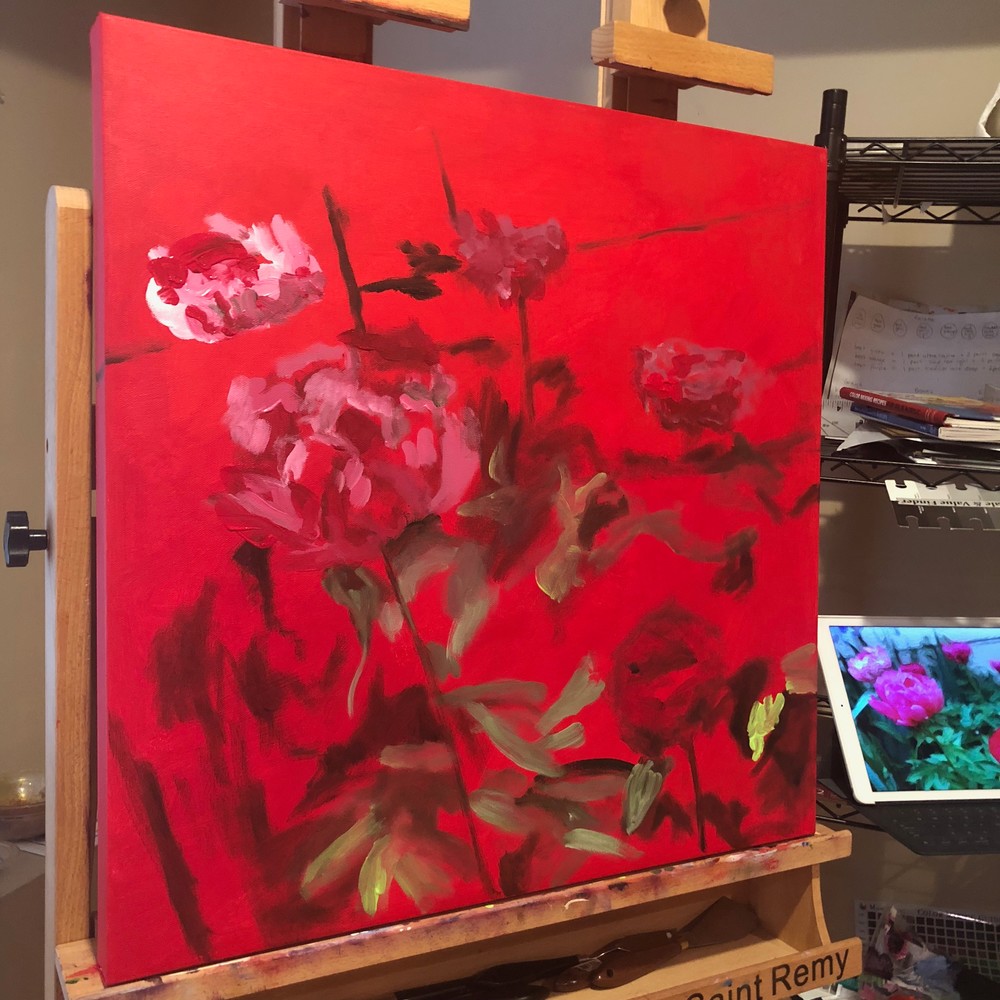 I then began to work the canvas and add greens, reds, pinks, and whites to formulate the image.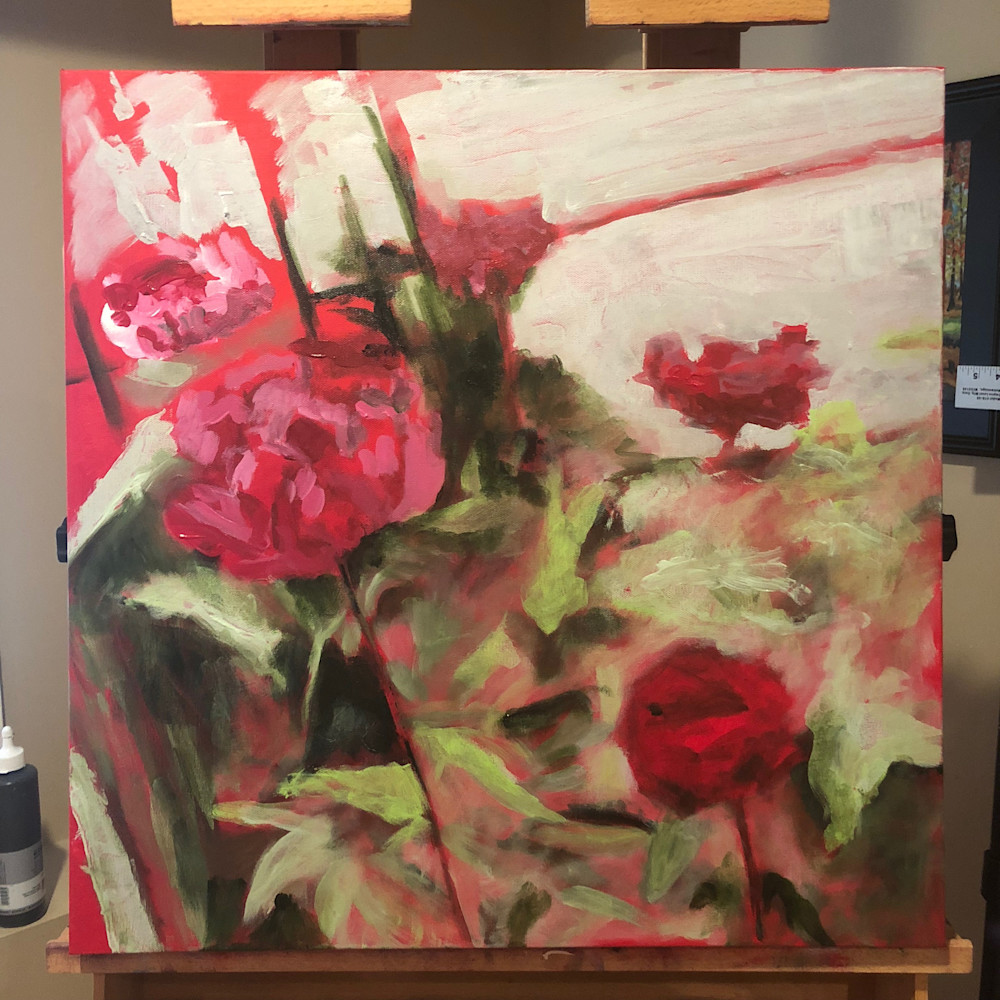 Currently, this is where I am with the painting. I will publish the final version when I'm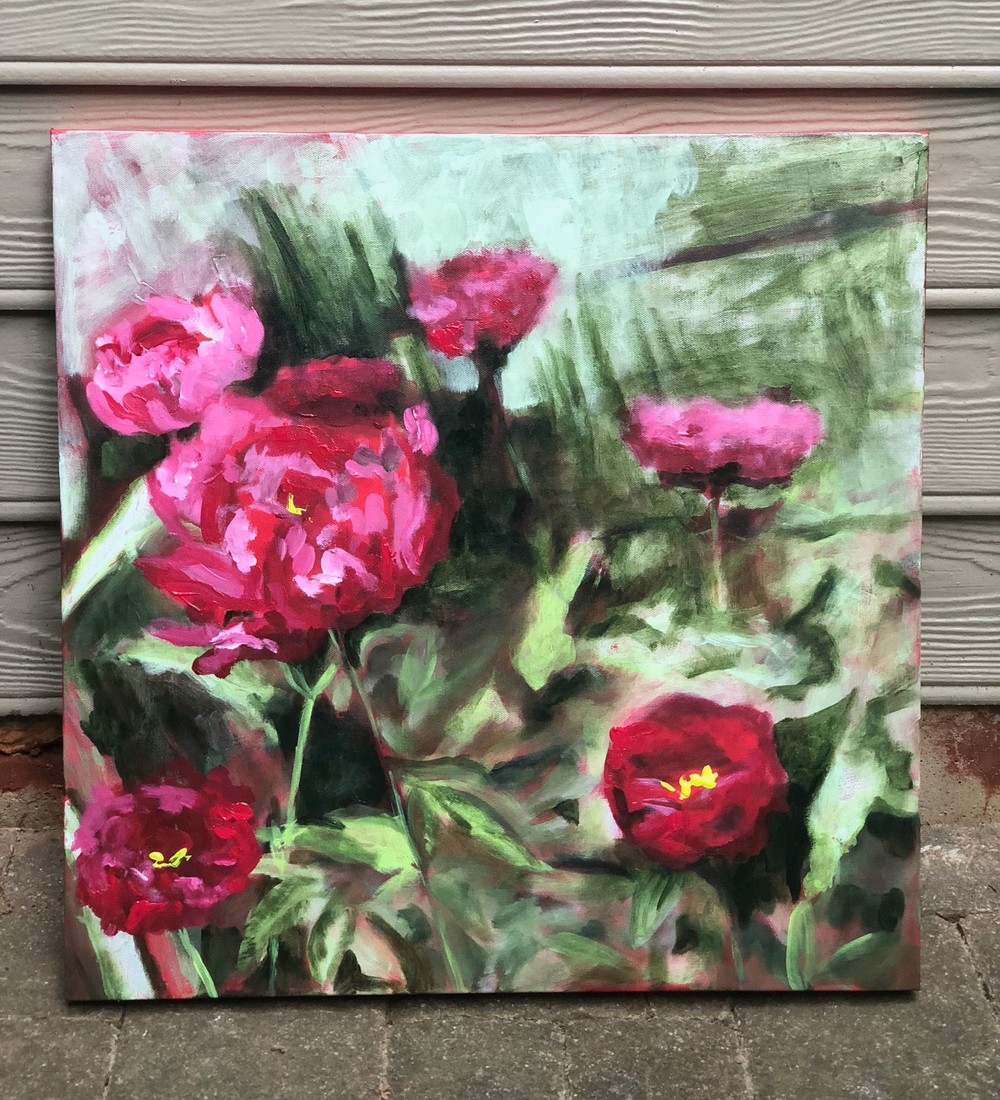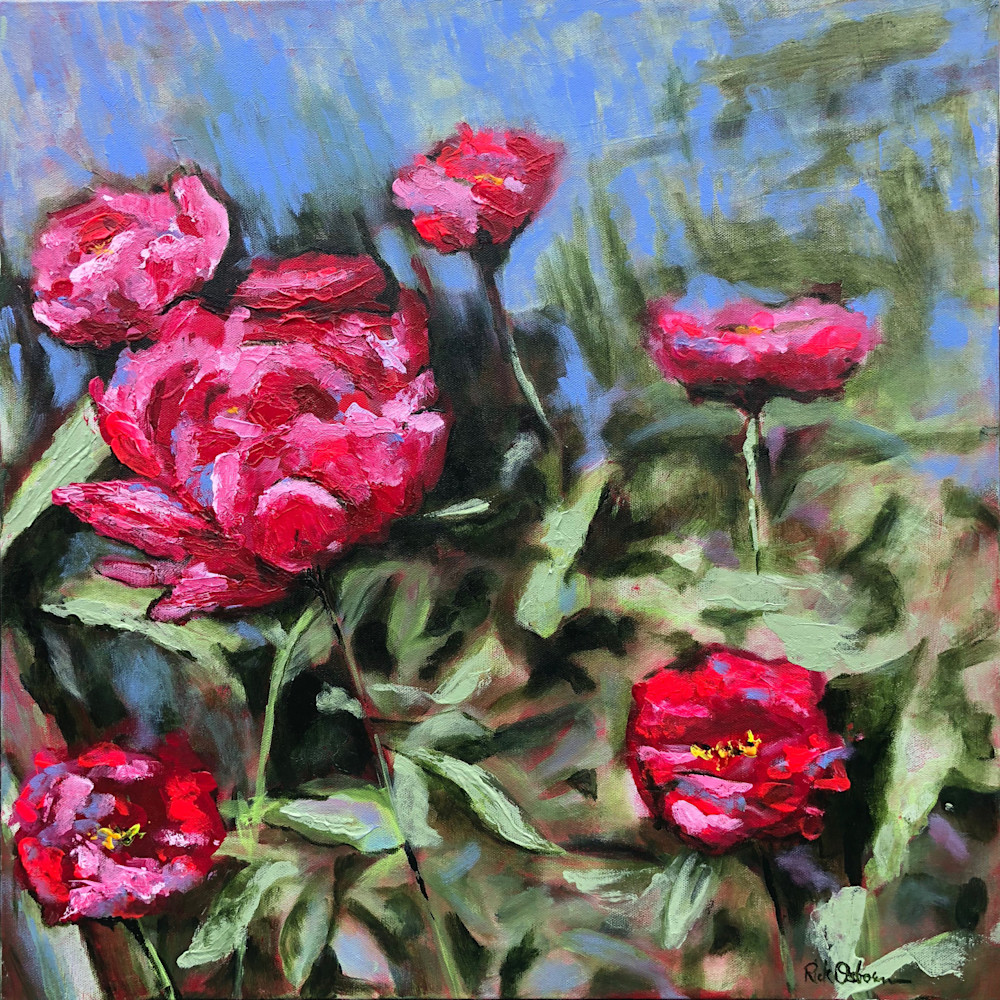 done.