Venable Hall at Hampden-Sydney College
Oct 01, 2019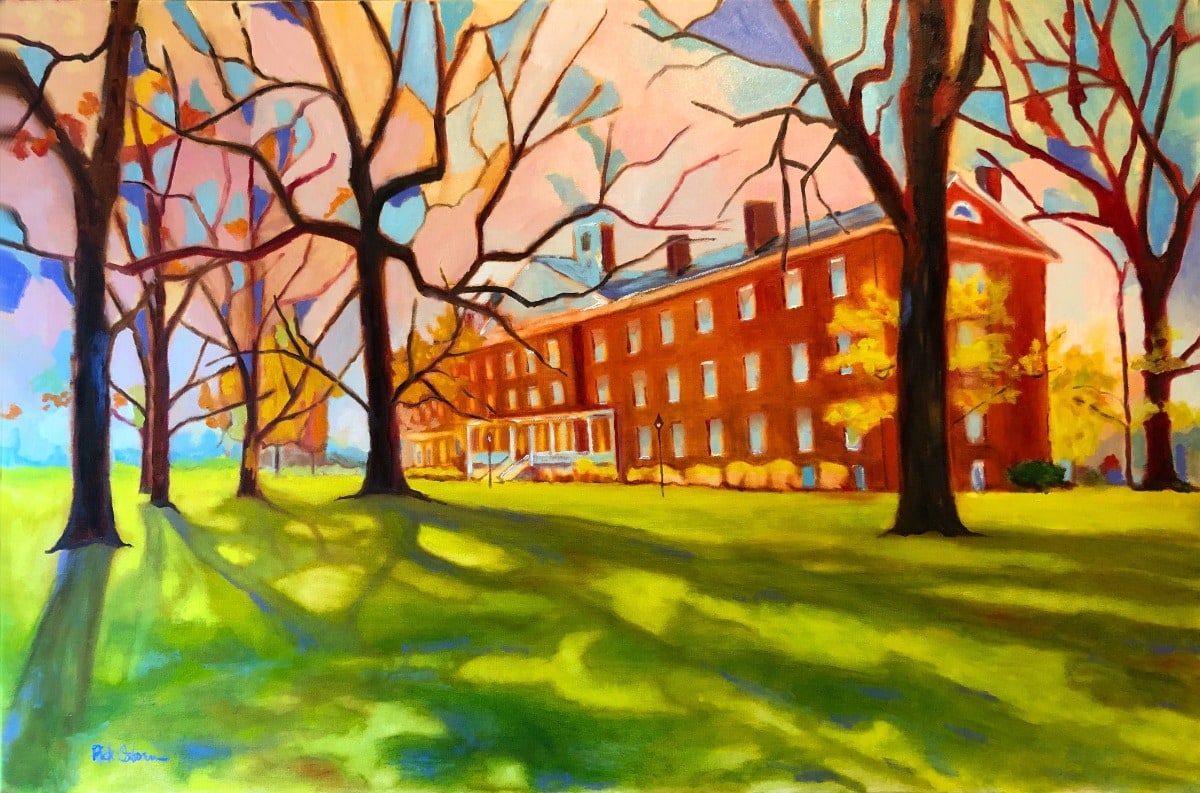 As we get older, we begin to look back on our past with a different perspective and appreciation.
These days I think a lot about my formative years, in particular when I was at Hampden-Sydney College. Truly, HSC is one of the most beautiful campuses in Virginia, not to mention one of the most historic, having been founded in 1776. Venable Hall is the second oldest dormitory at the college, the site of graduation each year, and was the initial location for the first Presbyterian seminary in the South, eventually becoming the head institution of the Southern Presbyterian Church. It is an iconic building at Hampden-Sydney College and thus one I wanted to paint as I reflect back on my college years.
This original painting is done in oil on gallery wrapped canvas and is 24x36 in size. My goal was to show how the building stands resolute and firm in its place, displaying the history and tradition of the school, while the trees (people) continue to grow and change each year. I suppose to me, the sky and trees represent the changing times (and student body), while Venable Hall stands firm in the representation of the school's landmark history and tradition.