Why Give Away a Cow Painting?
Apr 07, 2019
I announced yesterday that I was giving away a painting, the winner to be announced on January 25th. Something different for me, as an artist, but one I feel is a good way to get my art out there, reach more people, and share the love.
When I first started painting, each completed painting felt like a part of me, something that I treasured and had great difficulty parting with. That sense of pride and ownership hasn't diminished over the years, but today it's more evident than ever to me that sharing my work with others is really what brings me joy as an artist. If someone sees one of my paintings, stops to take it in, and has an emotional and/or positive reaction, then in my mind, the painting is a success!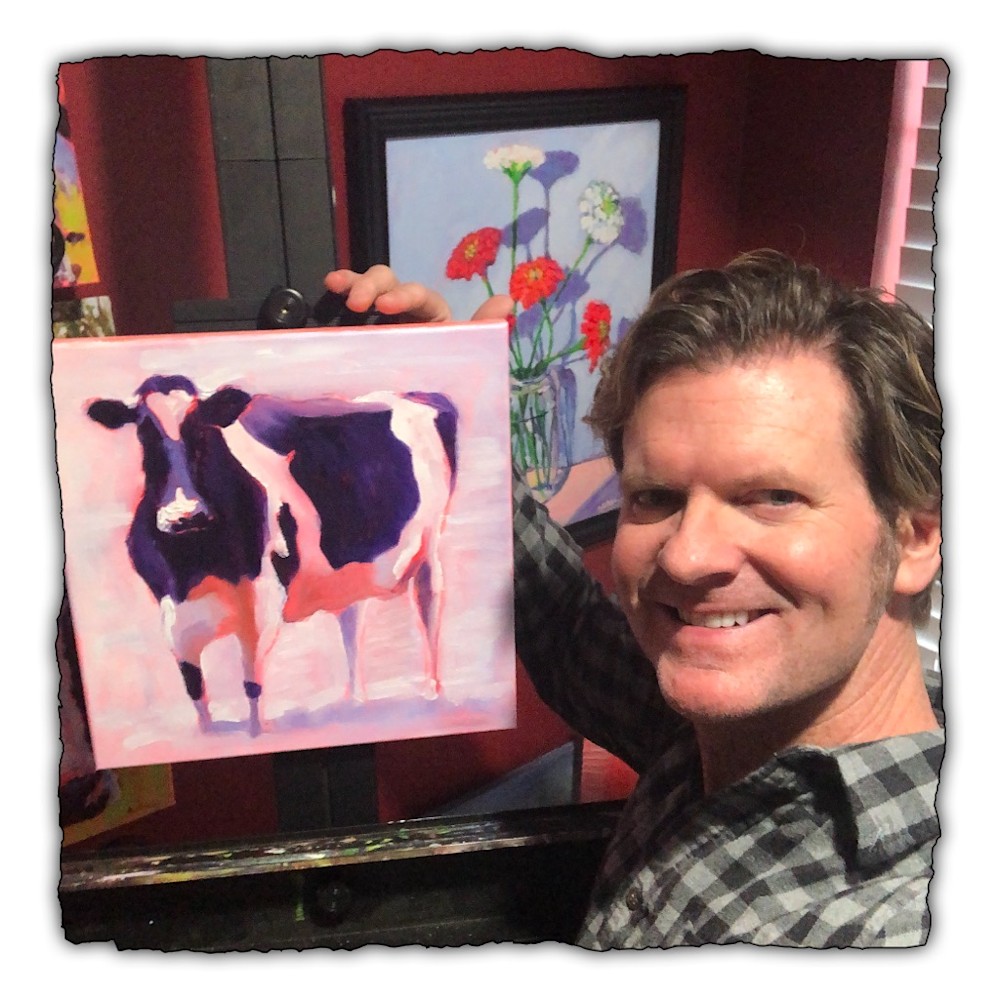 The amazing thing about a piece of art is that it can impact each person in a different way. One person may see a painting and simply pass it over, no impact. Another may see the work, stop, look and relook, taking in everything from the subject matter to the colors, even down to the strokes that are made. And, another may simply see the piece and immediately have an emotional response. Who ultimately buys and adds the piece to his/her collection?
You tell me.
My point is that not everyone can afford a nice piece of art. I get that. I think that's why gifting a piece from time to time is a good way to spread the love (of art). I know everyone can't be a winner, but let's hope that the one who is chosen will love and appreciate this little piece of art, at least for what it represents.
I'm painting cows this month because I love them, plain and simple. To me, they represent so much about good, healthy living - if the cow is allowed to be as God intended - on pasture, in the sunlight, eating grass. They bask in the sun, taking in sunlight, convert it to Vitamin D and other vital nutrients and transfer them to every part of their flesh, as well as to their milk.
But beyond the nourishing nature of cows is their ability to relax, almost meditatively, and take things in. The calmness that they project to all those who look upon them, whether up close or from afar has a lasting effect upon the soul. We may not realize it, but seeing cows grazing on pasture, in the sunlight, does us good. It's akin to a breath of fresh air in the midst of our chaotic world - something we all desperately need.
I could keep writing, but I think you get the point. These are just some of the reasons that I paint cows. And this is why I want you to have this little cow painting - as a reminder of how cool they really are!